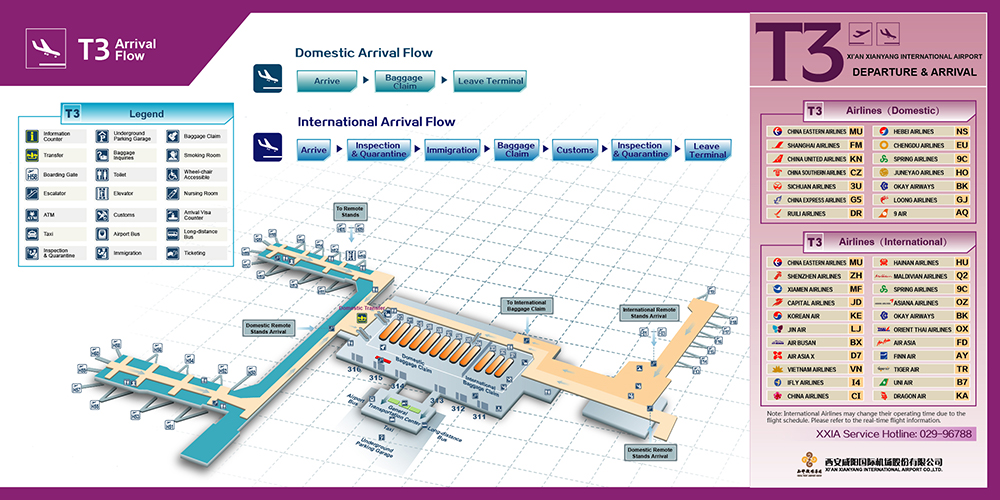 The Basics – A short check list for departing passengers
Be there at least two (2) hours in advance.
We at Xi'an Xianyang International Airport invite you to check-in early and hassle-free, and enjoy our numerous shops, restaurants and other facilities. For more detailed information on what's available, please visit the Shopping, Dining & Entertainment section on this website.
Check-in information
Please refer to the Flight Information Systems for your airline's check-in row information and other details.
Travel Documents
Please make sure you have your valid passport, air ticket or booking confirmation, and valid visa (if applicable) in order, before proceeding for check-in. Upon leaving check-in, make sure you have been issued with the correct boarding pass and have your travel documents in order.
Do not forget that check-in counters generally close 40 minutes prior to flight departure.